Starting seeds can maximize your plantings while minimizing your costs.​
Distribute Peat Pellets​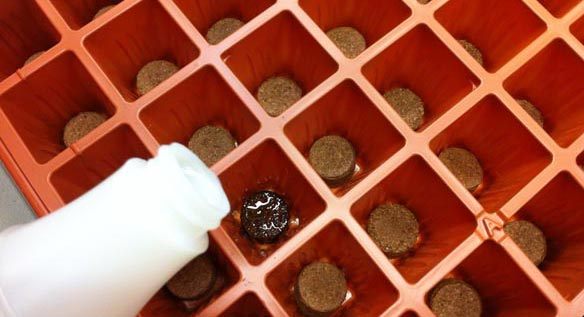 Place peat pellets in the individual cells of the seed starter kit and fill each cell with water. If you use warm water the plugs will absorb the water faster.
Drop in Seeds​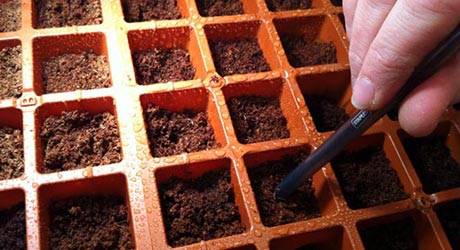 Use a pencil or chopstick to break open the surface of the soil plugs and form a small indention for the seeds. About ¼ inches is deep enough. Drop two seeds into each indention. Place the included cover over the seed starter kit to keep the seeds warm and retain moisture while they germinate. Adequate heat and light sources are important. If you do not have a bright area in your home, you might consider an artificial light source.
Monitor Seedlings​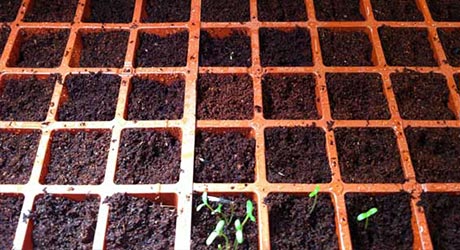 When your new seedlings begin to emerge and reach a height between 2 and 3 inches, you can remove the cover. Check the peat pellets every few days and water as needed to keep them moist. For average germination times, refer to the seed packet.
Transplant Seedlings​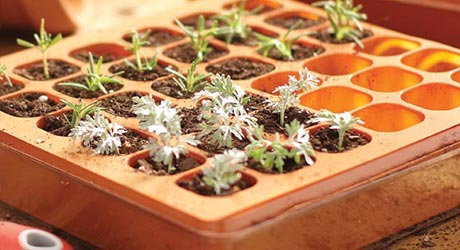 It is advisable to harden your new seedlings before transplanting into an outdoor garden space to reduce the risk of shock. To do this, simply take your seed starter kit and seedlings outdoors and place them in a warm, shaded area for a few hours each day. After a week or so, your new seedlings should be ready for transplanting.
Notes: Most kits do not come with seeds. Germination time depends on plant variety. Consult seed packet for more information.
Garden Ideas & Projects - The Home Depot​
Starting your own seeds at home is an easy way to increase the variety of garden plant options that are available.